Our approach to health is unique. See how we can help you.
Welcome to Adjust Chiropractic Health Center located in Rockaway. Chiropractic is one of the most amazing healthcare professions, but very few people understand what it's all about. We are here to help you gain a basic understanding of how our Rockaway chiropractors can help you and your family.
Welcome to Adjust Chiropractic Health Center
Drs. Jason and Marissa Abaza are board certified doctors of chiropractic. They received their doctorates from Life University, the world's most renowned and advanced chiropractic school. Before moving to Morris County, NJ, they had the honor and privilege of serving at Discover Chiropractic, the largest chiropractic office in the state of Georgia, with Drs. Amanda & Jeremy Hess.
Drawn together by a shared passion of natural health and the innate power of the body, Drs. Jason and Marissa are on a mission to build the healthiest community in the world with their neurologically based, drug-free approach to health and healing.
HOW CAN CHIROPRACTIC CARE HELP YOU?
Many people dismiss chiropractic as being something only for back pain, but chiropractic treatment can be used to treat a wide variety of physical issues, such as migraines and headaches, chronic pain, carpal tunnel, pain due to injury or muscle strain, and much more.
Common Symptoms Chiropractic May Help...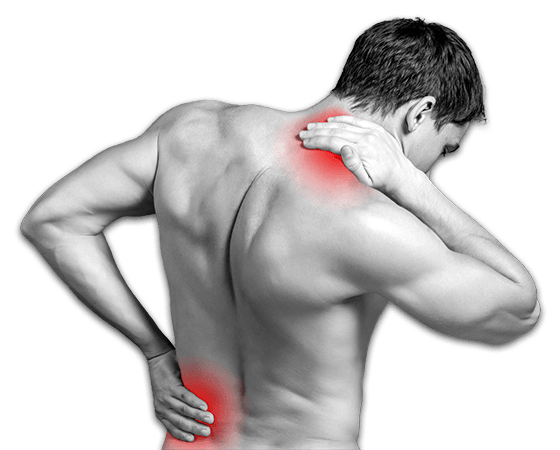 Our Services

At ADJUST we do one thing, and do it well - chiropractic! We are very specific in our approach to health, and pride ourselves in providing the highest quality chiropractic care. While we are highly trained in other modalities such as nutrition and physical therapy, we choose to focus our energies on our core passion and expertise. The reason behind this is science tells us the nervous system controls and coordinates every other system in the body. You can eat all the right foods, but if there is nerve interference to your digestive tract your body won't be able to digest the food properly. As neurologically-based chiropractors we focus on locating and correcting nerve interference in the body so all the other body systems comply and function optimally.

NOTE: As strong advocates of the holistic lifestyle, we believe other modalities (aromatherapy, massage, acupuncture, physical therapy, exercise, nutrition, etc.) are important to overall health so we have developed a network of trusted and respected holistic doctors and professionals that we refer patients to upon request.

What Kind of Training Does a Chiropractor Have?

Chiropractic doctors go through a minimum of four years of schooling at a chiropractic college, generally preceded by an undergraduate degree in the basic sciences or several years of experience in a prior relevant health care field.

Students of chiropractic care must spend a minimum of at least 4,200 hours with their teacher, and a minimum of 1,000 hours of fully supervised clinical training with an instructor as they learn the appropriate diagnosis and treatment techniques to help heal your body and restore it to its natural, fully functioning state.

At Adjust Chiropractic Health Center our chiropractic team is ready to meet with you to discuss your needs. We will help to design a program that is right for you. We look forward to meeting you.